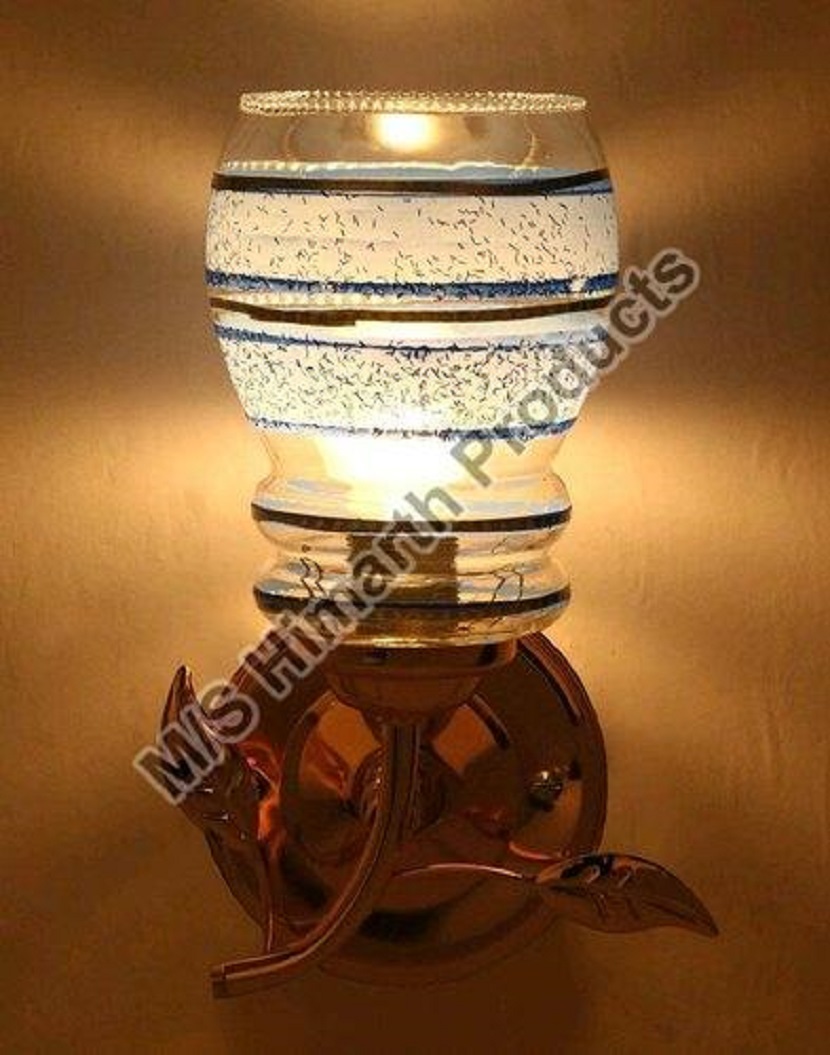 The mood and personality of a room are greatly influenced by the lighting used in interior design. Uplight wall lights by Uplight Wall Lamp Manufacturers stand out as an excellent fusion of aesthetics and practicality. They can be used among the various lighting solutions available.
These upward-casting lamps enlightens the area around them. It also produces a captivating visual effect that ups the aesthetic value of any space.
The Artistry of Uplight Wall Lamps
Uplight wall lamps are not only lights; they are also pieces of art in and of themselves. They provide a gentle, diffused glow that slowly covers the walls and ceilings by shining light upwards.
This understated lighting improves the visual texture of the area and gives it a cosy, upscale feel. Even the most uninteresting wall may become a canvas of visual enjoyment. This is because of the movement of light and shadow, which gives depth and texture.
Cosmetic Improvement
Uplight wall lights by Uplight Wall Lamp Manufacturers are not only useful but also beautiful design items. Their distinctive style and alluring lighting effect add to the room's visual appeal. These lamps are available in a variety of designs, from simple and modern to elaborate and baroque.
Because of the variety, designers and homeowners may choose the ideal light. It will complement the overall design concept and adds a touch of added elegance.
Multiple Design Possibilities
The suitability of uplight wall lights with many home design styles demonstrates their versatility. There is an uplight wall lamp to fit your tastes, whether your area has a contemporary, classic, or eclectic style.
The lights might have contemporary finishes like brushed metal or glass, traditional touches. For example decorative detailing, or even unique creative designs that serve as conversation starters.
Lighting Up the Artwork and Décor
Uplights act as expert curators, drawing attention to ornamental items, sculptures, and works of art. They establish a focal point that grabs the viewer's attention by softly illuminating these characteristics. The interaction of light and shadow adds a magical touch, revealing details and giving the things we admire in life.
Elegant Ambient Lighting
Uplight Wall Lamp fills the space between ambient and task lighting, which has varied functions. They are perfect for establishing a calm and relaxing mood. This is because the gentle, indirect light they generate fills the space with a peaceful ambience. This ambient lighting is best suited for spaces like living rooms, and bedrooms where tranquillity and peace are needed.
Making Pictures Interesting
Uplight wall lights have the unusual ability to provide levels of lighting and so produce visual intrigue. They give otherwise flat surfaces depth and intricacy by contrasting light and shade. The viewer's attention is captured and he talks about the intriguing interplay of light are sparked. This happens when this technique turns a plain wall into a dynamic canvas.
Applications of Practical Lighting
Uplight Wall lamps have tremendous aesthetic appeal, but they also have useful functions. In some circumstances, they are a great option for task lighting because of the gentle, indirect light they provide. People will have enough light for indulging in hobbies if uplight wall lamps are placed close to seating areas.
Emphasizing Vertical Space
Vertical space in home design is frequently overlooked. This dynamic is altered with uplight wall lights, which focus on vertical surfaces like draperies or textured walls. By emphasizing these components, they provide the impression that a room is taller and make rooms look more welcoming.
Bringing Light to Dark Places
Every room has a few shadowy, gloomy nooks that are frequently overlooked. Uplight wall bulbs come to the rescue by expelling these dark crevices and illuminating abandoned areas. They make the overall lighting design more even and aesthetically pleasing by lighting these corners.
Effects of Flattering Light
It is well known that uplights can reduce jarring shadows. They create a pleasant and cosy atmosphere by gently illuminating upward, softening objects and face characteristics. They are a great option for areas where people congregate for socialization or enjoyment because of this.
Construction Integration
Wall lamps by Uplight blend in perfectly with the architecture. These lamps seamlessly integrate into the design whether placed next to columns, arches, or mouldings. The way they accentuate these features demonstrates how light and architecture work together.
Components and Finishes
Uplight wall lamps' overall attractiveness is influenced by the material and finish. There is a lamp to complement any interior design style thanks to the variety of alternatives available. This varries from crisp metals like brushed nickel to textured ceramics or frosted glass. Depending on the intended impact, the material choice can either produce a stark contrast with the current design.
Versatility in Installation
A certain amount of mounting freedom is provided by uplight wall lights. These lights may be mounted at various heights on the wall depending on the arrangement and the desired lighting effect. Designers may adjust the lighting to reflect the unique characteristics of the area thanks to its versatility.
Solutions That Save Energy
Energy-efficient solutions are now possible thanks to the development of lighting technology. Uplight wall lights powered by LEDs offer not only a seductive glow but also energy savings and durable performance. This environmentally friendly strategy fits with the increasing focus on sustainable design principles.
Placement Techniques
Uplight wall lights must be placed carefully to provide the most impact. They shine brighter and produce a wider lighting effect when placed close to reflective objects like mirrors or metallic accents. Additionally, playing with various angles may provide varied levels of atmosphere and illumination.
Domestic Elegance
Residential areas are transformed with uplight wall lights. They transform comfortable nooks into appealing reading retreats in living spaces. In bedrooms, they create a calm mood by illuminating the space with a soothing glow. They make adaptable partners in the creation of well-designed houses due to their capacity to adapt to varied environments.
A Symphony of Elegance and Utility
Uplight wall lights are an elegant and practical symphony in the world of lighting design. They are essential tools for designers, homeowners, and companies. This is because they can create a captivating glow, improve interior design, and meet practical lighting demands.
These lights turn environments into intriguing worlds where light becomes art and practicality becomes refined beauty via their artistic lighting. Uplight wall lamps' impact on interior design is growing as designers continue to investigate the intriguing potential of these fixtures. They are lighting spaces with classic beauty and contemporary refinement.