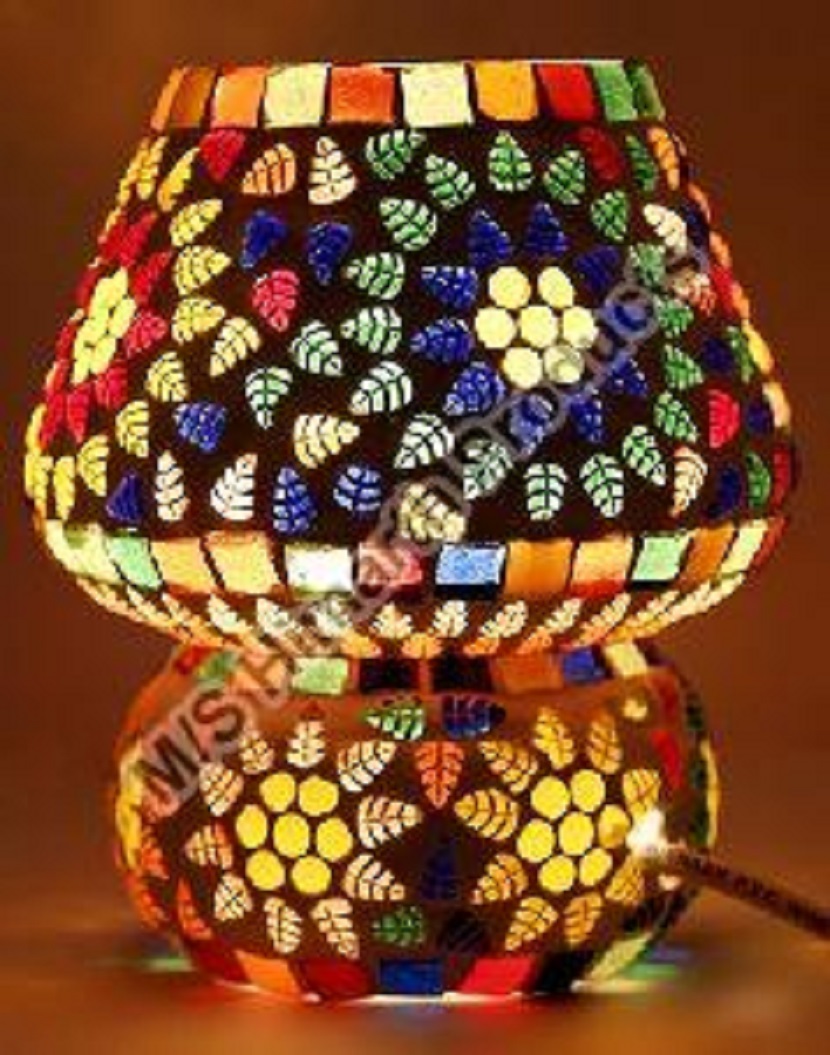 Something as simple as a table lamp can amp up the interiors and spruce up its look besides illuminating the boring corners. Table lamps make for the most practical gift and create wonders for your living area. That said, ordering table lamps come with a lot of considerations; from selecting the right height to choosing the best design that complements your interior walls.
Here is a small guide to help you how to make the right purchase for a table lamp. The guide also includes how to take care of it for years and style them according to your living space.
Your Guideline for Choosing the Best Table Lamp
To make the most of your table lamp, here are some of the tips that you can adhere to when buying them from Table Lamp Manufacturers.
1) Avoid Taking the Traditional Route
Most table lamps are designed to complement different styles and shapes. This is why you should steer clear from choosing any new lampshades that share strange similarities with the lamp that it is replacing. Check for ideas online and you will be amazed to see the plethora of shade types available in the marketplace.
2) Table Lamp Shapes Matter a Lot
Ideally, the table lamp's shade shape must stick to its contour. While this isn't a thumb rule, it holds applicability in a majority of cases. So for instance, if the lamp has a curvy base, then go for a curved shape shade. However, if the lamp has a straight base, then go with straight edges, never mind if the edges are angled.
Some other rules for a shape that you should consider are:
Go with cone-shaped shades if the lamp base is heavy. Adding conical shades can make your overall lamp look lighter.
Choose square shades for square lamps and round shapes for round lamps.
3) Consider the Shade Height
Choosing the right shade height is crucial for your table lamp. Sit right next to the place where you think of installing the lamp. Measure from the base you are installing the lamp right to the eye level. This would be your base measurement. To find the shade's average height, you might have to divide the overall base measurement by 3.
4) Determine the Right Bulb for Your Lamp
If you are only buying a table lamp for reading purposes, then go with 60 watts light bulb or even more. However, if you are interested in energy-efficient LED lamp bulbs then have a look at the LED's lumens output and check the comparable rating. You also have to see if the bulb that you want to buy can be compared with a regular 60-watt incandescent bulb. Think of dimmable bulbs, if you need additional flexibility. The LED bulbs should be dimmable as well, so check into that.
5) The Perfect Height for Your Table Lamp
Choosing the perfect size table lamp is key to decking your living space like a postcard. Properly scaled table lamps look better and don't let the light shine inside your eyes. So when choosing the table lamp height, always consider the eye level rule.
However, if you are a retailer looking for table lamps then consider all types of table lamp shapes for your store as you might get different client requirements. Order them from the table lamp manufacturer if you have a particular height in mind and want to customize it. The manufacturers have the largest selection of lamp shade styles and heights.
i. Table Lamp for Living Areas
When you sit on the couch, the lamp shade's base should align with your eye level so that the light doesn't shine in your eyes.
ii. Table Lamps by Chairs
The same thumb rule is applicable when you are sitting on a chair. The lamp shade base should align with your eye level.
iii. Shade Size of the Table Lamp
Always go with a table lamp that has a smaller shade than the table width. This will make sure that the shade isn't protruding beyond the table. Also, remember that no space is too small for styling. You can incorporate small table lamps to deck up tiny spaces like kitchen counters, hallway tables, etc.
6) Choosing the Colour
Typical lamp shades are typically white. Most people go with traditional white table lamps given how they enable maximum light to shine through. Also, they are 100% efficient in illuminating the whole room. But colours too have a significant role to play. Dark-coloured shades are designed to direct the light down. Besides, they add depth throughout the room and make for a high-end lighting statement.
You are free to mix and match different colours to add an interesting visual statement. Or you can also go for colours that match the interior walls.
Some Colour Tips That You Can Follow:
Crystal bases work wonders with white lamp shades.
•Antique brass goes well with beige, cream or off-white.
Choose between ceramic or porcelain patterns if you want to pick something subtle.
Iron and wood lamps can complement all types of interior and furniture.
To a dome drama and pizzas, try gold shade table lamps on gold lamps.
How Can You Decorate using Table Lamps?
The table lamps are no longer old-fashioned but rather the finest decorative pieces that can come in various intriguing textures, bright colours and refreshing finishes. When decorating your interiors with table lamps, keep the following in mind.
Add Table Lamps into Tight Spaces
Most people believe in introducing ceiling fixtures when they want to illuminate their dining space. But you can always incorporate table lamps in intimate areas to bring about a café-like ambience. It would be even better if you can choose the lamps in modern colours.
You Don't Need to Mix and Match Nigh Lamps
Nightstand table lamps are a must-have accessory. But keep in mind not to mix and match night table lamps. Also, steer clear of introducing styles that are specially meant for formal settings.
Incorporate Table Lamps in Unexpected Areas
As per the Table Lamp Manufacturers, these make the most dramatic impact when you introduce them into unexpected spaces. For some charming whimsy, you can always integrate a new table lamp inside your bathroom décor. Adding table lamps inside bathrooms can balance innovation and style together.
Place Table Lamps on Window Sills
While candles look great on window sills, you can always upgrade the look to something more modernistic through a table lamp placement there. The table lamp when placed on window sills can give out a welcoming signal to your visitors outside and an illuminating glow to those present inside.
Add Matching Pairs of Table Lamps on Fireplaces
We always imagine sconces on fireplaces what if you could replace them with matching tall table lamps? They are an extraordinary alternative and make for a visual treat.
When choosing table lamps, trust your eye and preferences. Remember, the guideline is just to help you. Rest, you have to stay with the lamp forever. Look into various options and styles and choose the one that pleases you the most.